Alliance of American Football makes yards with MGM deal
Entertainment company's CEO says tie-up will 'revolutionise the fan experience'.
Posted: September 11 2018By: Sam Carp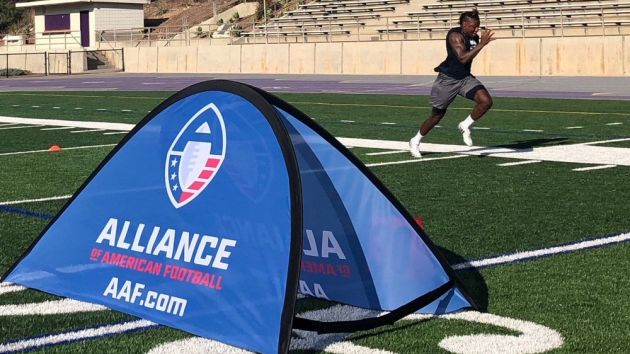 @TheAAF
The Alliance of American Football (AAF), a new league slated to launch in February 2019, has announced MGM Resorts International as its official sports betting sponsor and exclusive gaming partner.
The three-year deal also sees MGM invest in the AAF's gambling product, which has been built by the league's in-house tech team and will be operated by MGM GVG Interactive.
The 'first-of-its-kind' platform will allow gamblers in states where sports betting is legal to watch a game on an app while betting on it on the same screen. It will also enable MGM to better price in-game odds by building a data set that correlates the likelihood of a certain bet winning.
"We are excited to team with the Alliance on this unprecedented partnership, which allows us to fully engage with fans and revolutionise the fan experience," said MGM Resorts chairman and chief executive Jim Murren. "We look forward to expanding our customer base into this exciting new league and sports betting opportunity."
"Our focus has always been to bring together best-in-class partners to build a spring football league that will change the landscape of professional sports," added Charlie Ebersol, chief executive and co-founder of the AAF.
"We realised our overall mission and vision were in complete alignment with MGM. As one of the world's largest and most successful gaming companies, and an industry leader in innovation, together we can revolutionise the sports wagering experience for fans in a way that's never been done before."
The move comes after May's US Supreme Court ruling to relax sports betting laws in the country, overturning a 1992 legislation which banned fans from gambling on live sporting events.
The deal sees the AAF steal a lead in the sports betting space on various major US sports leagues, with the National Basketball Association (NBA) the only organisation to date to have partnered with a sports betting operator. That particular agreement was also with MGM, which is paying a reported US$25 million over three years to be the preeminent basketball league's official gaming partner. No figures have been announced for the AAF deal.
Read More