Premiership Rugby clubs reject UK£275m CVC takeover offer
English rugby union's top flight opts to seek minority investors over selling majority share.
Posted: September 12 2018By: Sam Carp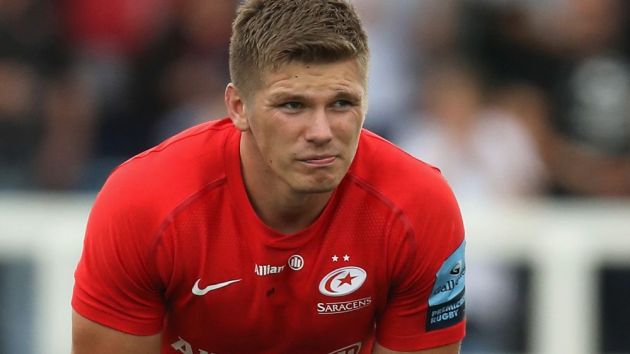 Getty images
Premiership Rugby has rejected private equity firm CVC's UK£275 million offer to buy English rugby union's top flight.
The Luxembourg-based former owners of Formula One were looking to acquire a 51 per cent stake in Premiership Rugby but league chairman Ian Ritchie told the BBC's Dan Roan that all 12 clubs, along with Championship outfit London Irish, voted unanimously against accepting the proposal, which values the competition at around UK£550 million.
The league's member clubs agreed that the sale of a majority share is "not a preferred option", but decided that they would continue to seek other investment opportunities such as selling a minority stake.
[embedded content]
Ritchie confirmed that Premiership Rugby will now explore outside investment "as a matter of urgency", adding that the league is happy to work with a partner.
"Premiership Rugby has seen very good growth over the last five years with revenues rising more than 80 per cent – so the desire to accelerate that growth and expand internationally was reaffirmed by all clubs today," Ritchie said.
"We had a very positive board discussion and considered a range of alternatives to accelerate investment in the club game. The board was unanimous on how to proceed and agreed that selling a majority stake was not the preferred option.
"We shall now develop these options further with our advisors and the interested parties ahead of the next board meeting."
Premiership Rugby's 13 shareholders are set to meet again next month to discuss other options after 12 of those 13 clubs posted losses last year totalling UK£28.5 million.
CVC's offer, which was first reported last week, would have seen each club net a UK£17 million overnight payment, but that number will only increase should a larger bid be made.
Most significant, though, was that Premiership Rugby wanted to maintain a say on the future of the league, which it would have lost by selling up to CVC.
"As a matter of principle I think we would say that a majority stake is not the preferred option, but we would look at minority stakes, people who are either investors or who can bring added value to that, and again there was a good unanimity around the table of wanting to pursue that further," Ritchie added.
"External people clearly see the league as something of interest to invest in because they see a further growth, as do we, and this is all about how do we engage further in growing from a strong base into something that develops even further."
BT Sport brings you the moments that matter this season, watch Mark McCafferty's full interview on Rugby Tonight live on BT Sport on Wednesday from 8pm. Watch live on TV and via the award winning BT Sport App. bt.com/sport
Read More