LeBron's media house to produce Ben Simmons comedy series
NBC gives script commitment to show focused on Australian NBA star.
Posted: September 12 2018By: Tom Bassam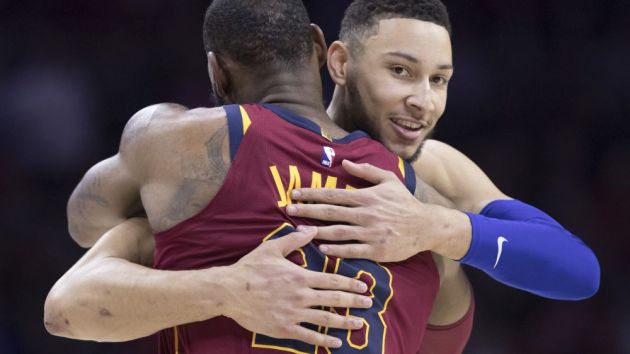 Getty Images
LeBron James' production company SpringHill Entertainment has received a script commitment from NBC for a comedy series focused on Philadelphia 76ers star Ben Simmons.
'Brotherly Love' is a single-camera comedy that reportedly sees Simmons, James and former 'Fresh Off the Boat' co-executive producer Kourtney Kang team up for a comedy written by Kang's brother Patrick and Michael Levin. The show is inspired by the life of the 2018 National Basketball Association (NBA) Rookie of the Year's unique sibling relationship within a multi-ethnic family.
Kourtney Kang will executive produce alongside James and Maverick Carter via SpringHill Entertainment. Patrick Kang and Levin serve as co-executive producers, while Simmons and his brother Sean Tribe will be consulting producers. Warner Brothers TV, where SpringHill has a deal, is the show's studio.
76ers point guard Simmons was born and raised in Australia to an Australian mother and American-born professional basketball player father. He enjoyed a breakout season in 2017/18 as the franchise posted their first winning season since 2012 to make the Eastern Conference playoffs.
Read More